1940 Chris Craft 33' Enclosed Cruiser In Our Shop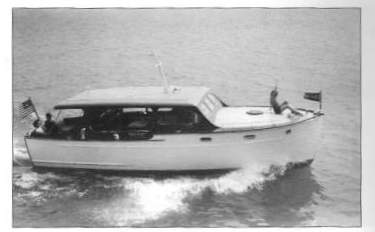 We have been tremendously excited to get this cruiser into the shop before the winter. As you can see our Hostar Air Ride Hydraulic trailer make large heavy boats seem small and manageable. Once the shop was cleaned up and room was available we carefully rolled to the front doors of our restoration shop.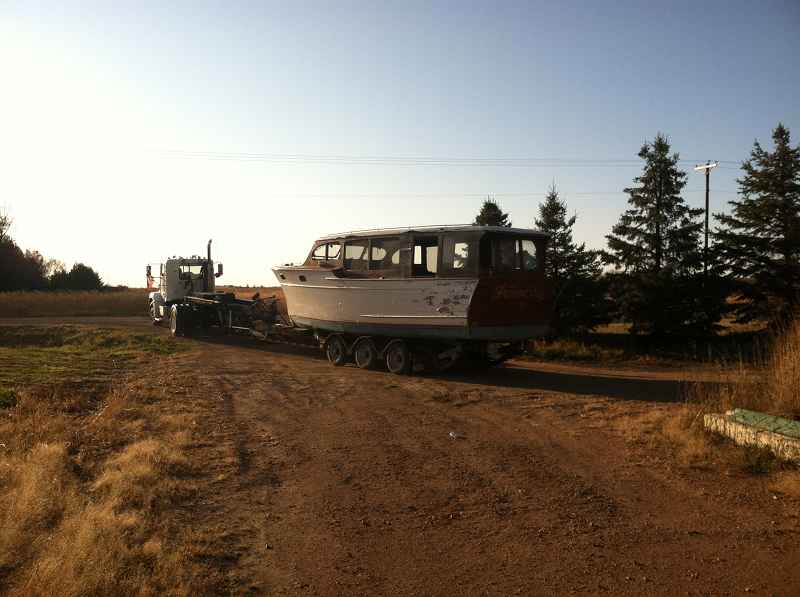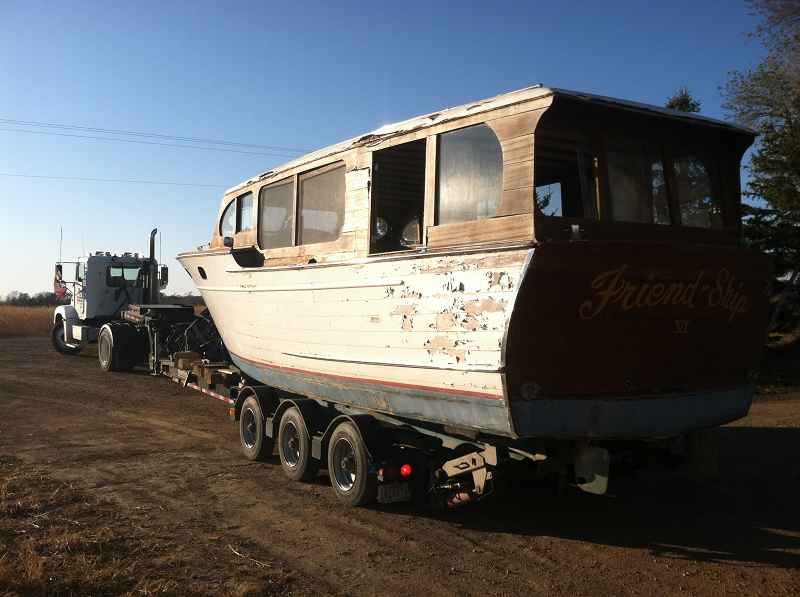 Once aligned on the street we safely backed in the boat into the available area in the shop. As we backed in we prepared for keel blocking and stand placement for longer term storage.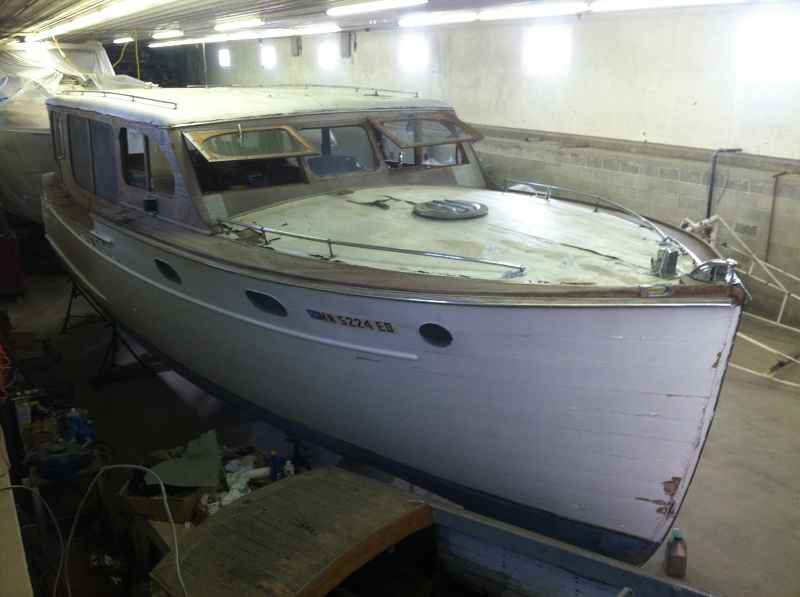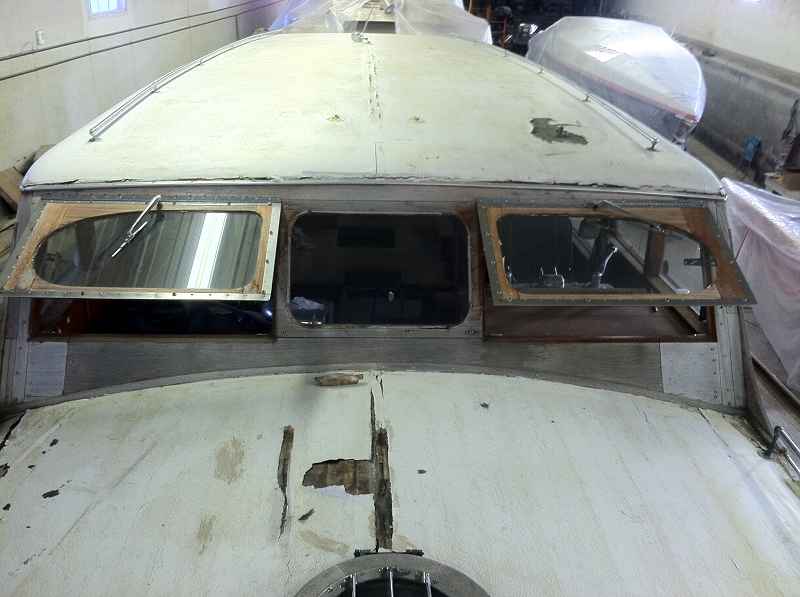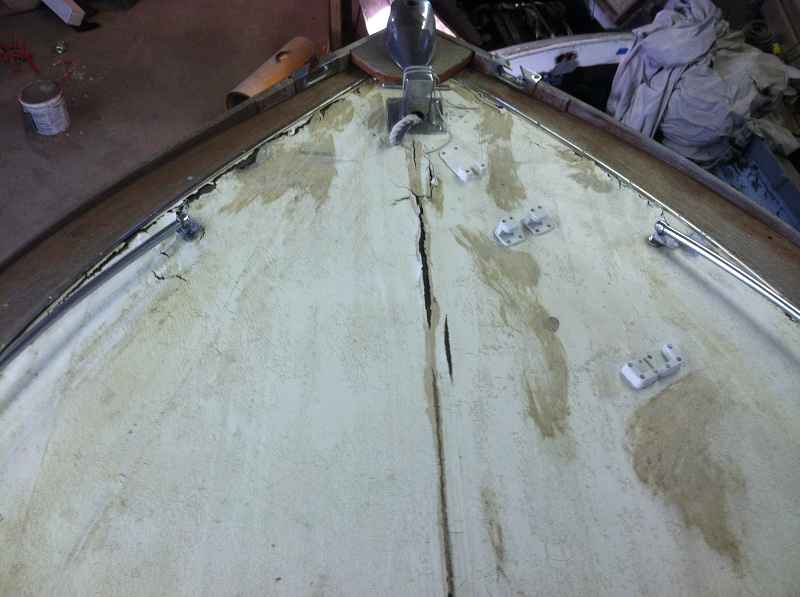 Built within the same hull sequence as the 1940 33' Sport Cruiser and the 1940 33' Double Cabin Cruiser. Only 43 1940 33' Enclosed Cruisers were built. Of the 43 built this is one of the 23 Model 63's originally equipped with twin KR engines in 1940.
Our top to bottom restoration started with removing all the hardware and upholstery. Apon inital inspection we noticed some of the hardware was missing or removed by someone else prior to our acquisition.