Antique Wood Boat Restoration and Preservation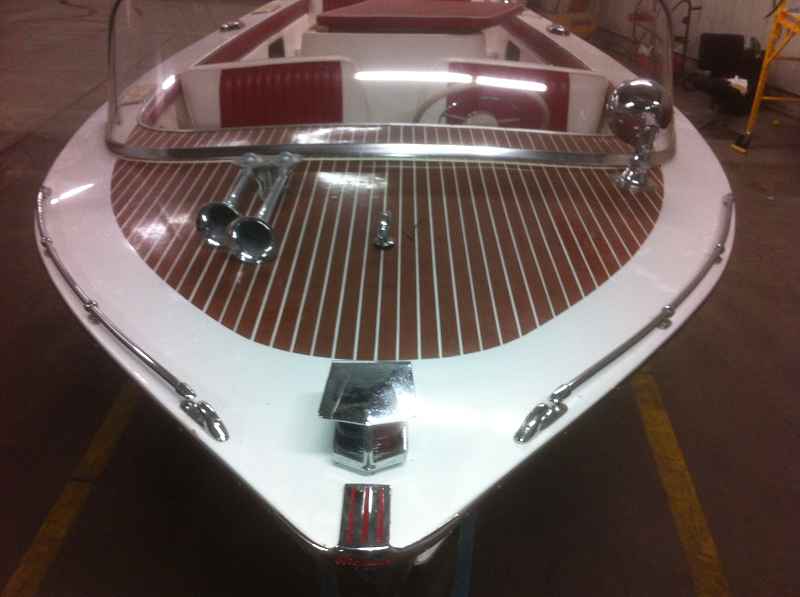 1964 Higgins Mandalay
A very exciting restoration near completetion during the winter of 2012-2013
More information HERE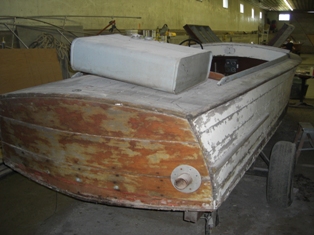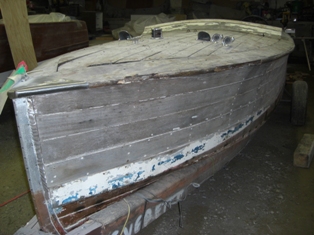 Up Next!
1920 Wise and Son's Bus and Boat Works 20ft Racer
This is the only 20 ft Wise and Sons known to exist. Rumor has it this boat was custom built for Gar Woods brother. Stay tuned for our detailed restoration of a Wayzata built, Lake Minnetonka Pre-war racer...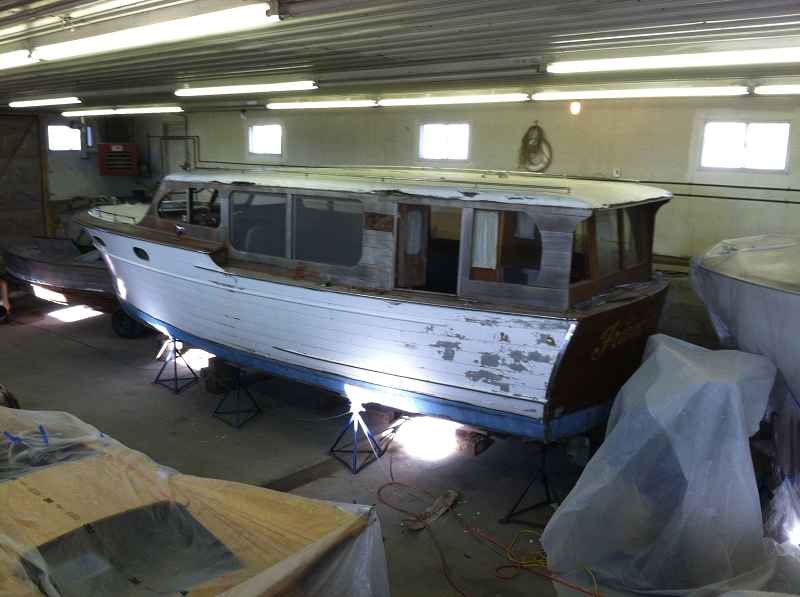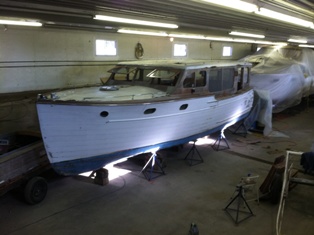 1940 33ft Chris Craft Enclosed Cruiser
We are very excited to get working on this wonderful cruiser. The interesting configuration would have probably been a commuter from Excelsior, MN to Big Island or a Great Lakes boat. We hope for an early spring cruise while the air is still brisk and chilled or a fall leaf peeper late season tour. In 1940 Chris Craft made 43 enclosed cruisers total- of that series 4 "Special" Double cabin models where build during this hull sequence. Click HERE to view progress.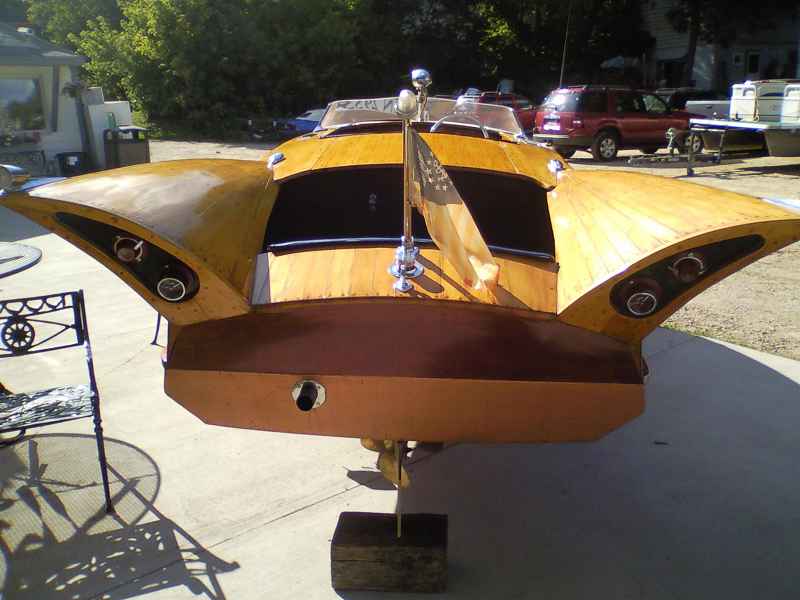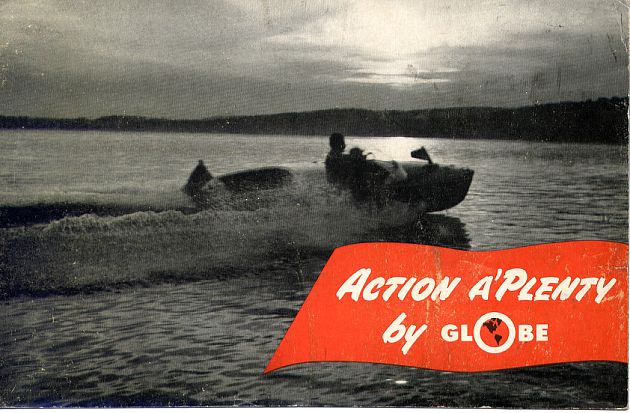 1949 Globe Mastercraft
The Globe Mastercraft, designed in 1945, was, according to Brooks Stevens, the first successful auto-styled boat ever put out on a production basis. As the original drawing at the of the page shows (in Ezra's story), the Globe picked up and developed the idea of the convex sheer line, wrap-around windshield and integrated hardware, and introduced a number of other new concepts as well, all of which, when molded together, added up to a speedboat that was years ahead of the competition. CLICK HERE for more information.